Assessing Rightly,


Hiring Differently.
Simplify your hiring demands, while hiring the
right candidates for the right positions
Simplify your hiring demands,
while hiring the right candidates
for the right positions
Evaluate developers efficiently in 3 simple steps
Create a Reliable Real World Assessment​
Select the role you wish to hire
Choose challenges from library or
create your own
View reports and advance top performers
Automatic scoring with real-time results
In-depth review reports of candidates
Advanced automation with simplified user experience
Coding/Data Science/Framework related questions are automatically evaluated without any manual intervention.
Also, we have a feature: The feature is built in a highly customizable way where employers can flexibly adjust scores.
AI-powered proctoring that prevents impersonation
To proctor virtually, we use AI facial recognition algorithms. The platform provides an overview of abnormal instances, including impersonation, multiple people in the frame, and more
Monitor tab switching activities
Enabling tab monitoring will allow you to track the instances of tab switching
Controlled code-editor that prevents copy-paste
skillspace.ai assessments can be made to restrict the test environment from copy-pasting code in the in-built code editor
More Reasons to consider Skillspace.ai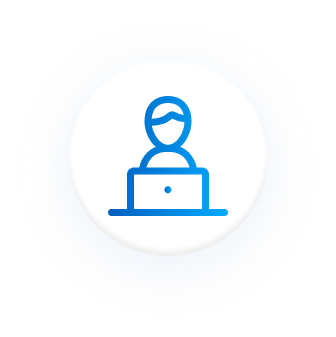 Extremely scalable assessed over 100K+ developer submissions
Online compiler with support for 40+ programming languages
Tests on job demand skills on the front end and backend frameworks
Create questions ranging from coding to data science challenges
Get access to dedicated support.
Our support is always with you.
Team management functionality
for collaboration across teams
Conduct meaningful end-to-end assessments for on-the-job skills
Evaluate talent purely based
on their technical skills.
What Our Clients Are Saying About Us​
The team supported us with a few custom features to provide a gamified experience through a real-time leaderboard. We were highly satisfied by the outstanding support and look forward to continuing our association".
Subramanian K
Engineering Leader, Cisco
We strive to deliver world class products to 100 mil+ users of Trell. For this we've always explored impactful avenues. I'm delighted that we could find a great partner who helped us with our first Data Science Challenge".
Neeraj Kumawat
VP Engineering, Trell
Skillspace.ai delivers what it claims. It has a significantly simpler interface and it did help us identify the best talent in our candidate pool which saved our tech leaders' time massively and expedited the process.
Nishkarsh Bansal
Founder and CEO, Doubt Buddy
We gave a real-world AI challenge on the platform. Their onboarding process was seamless. Within a short span of time, we were able to open up the audience to our challenge globally.
Harish P
Co-founder and Product Head, Segmind
With DPhi we could invite ambitious teams to join our challenge. The teams who joined us to develop a more accurate algorithm have created the foundation for us to forecast earthquakes like we forecast the weather.
Frederick B
Organizer, AETA by Peking University & Capgemini
They clearly have a very customer-oriented approach. They were always available to address queries. Plus, for candidates, the interface was far superior to the alternatives we have evaluated and used.
Neeraj Yadav
Sr. Data Scientist, Hora AI